The Board of Directors
Mr L P Chihota (Chairman)
Lovemore obtained a BA (Honours) degree from Morehouse College in Atlanta Georgia USA in 1975. He won a UNESCO fellowship to study Law at the Inns of Court School of Law in London. He returned to Zimbabwe in 1978 and joined TA Holdings where he rose through the ranks to become a Management Executive. In 1983, he was appointed as Executive Director of Blue Ribbon Foods then, TA Holdings largest subsidiary and later promoted to the position of Divisional Director responsible for TA Holdings exports and international investments. He resigned from TA Holdings in 1988 to pursue personal interests. Lovemore has served on the board of various public institutions and private companies and was appointed to the RioZim Board on 04 December 2013.
Bhekinkosi Nkomo AMP ( Harvard), CA (Z), CA (SA) (Chief Executive Officer)
Bhekinkosi (Bheki) was appointed as CEO of RioZim Limited on the 1st of July 2017. He is an alumni of the Harvard Business School after having successfully completed its Advanced Management Program (AMP) in Boston, Massachusetts. Bheki is also a registered Chartered Accountant both in Zimbabwe and South Africa and holds a Bachelor of Commerce Accounting (Hons) Degree from the National University of Science and Technology (NUST), and a Bachelor of Accounting Science (Hons) Degree from University of South Africa (UNISA). Bheki is a well-rounded senior executive who possesses a strong business and leadership record spanning over twenty years of experience. Prior to his elevation to the role of CEO, Bheki served with distinction as RioZim Limited's Group Finance Director from 2015 to 2017, during which period he was instrumental in spearheading the implementation of the Group's expansion strategy which resulted in the Group's number of operating gold mines growing from one in 2012 to three by 2017 and gold production increasing by more than 350%. Furthermore, Bheki played a key role in restructuring the Group's debt which significantly improved the Company's liquidity, capital structure, and operational efficiency. Bheki also has vast experience in the areas of finance, operations, and strategic planning. He has also served on various Boards.Currently, he serves on the Boards of RioZim Limited and its various subsidiaries and associates.
Gopal Krishna Jain
Gopal Krishna Jain holds a B.A. in Economics from Hansraj College, Delhi University, India and a M.A Jurisprudence from Oxford University, UK. He has 25 years of experience in international arbitration and commercial litigation and is designated as a Senior Advocate in India. He has also represented various multinational clients in contentious commercial disputes and has authored several renowned publications, including "The Future of Commercial Disputes Lies with Commercial Courts" and newspaper articles in Economic Times and Financial Express. He is a member of the Bar Council of Delhi and the Supreme Court Bar Association.
Mr K Matsheza
Kurai is a Mechanical Engineer by profession, having attained a Bsc in Mechanical Engineerting at the University of Zimbabwe in 1988. He holds a MBL from the University of South Africa. He is currently Managing Director of Manica Boards and Doors (Private) Limited Mutare. Mr Matsheza previously worked at Hwange Colliery as a Section Engineer, Operation Manager at African Lumber Company, Operations Director at PG Zimboard and Managing Director of PG Trading. He was born on 10 March 1964 in Mberengwa.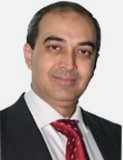 Mr M Sachak
Mustafa is currently the CEO of Masawara Insurance which is TA Holdings insurance group operating in Botswana, Uganda and Zimbabwe with investments in general insurance, life assurance, reinsurance, asset management and microfinance. Mustafa started his career at Motorola in the USA where he spent 10 years in the Communication Division before moving to Zimbabwe in October of 1996 to pursue a different career path. Mustafa graduated from University College London with a BSc in Chemical Engineering in 1980 and a BSc in Electrical Engineering from Florida Atlantic University in 1986 and an MBA from Florida International University whilst working for Motorola. He was appointed to the Board on 04 December 2013.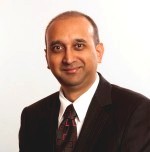 Mr. S R Beebeejaun
Saleem Rashid Beebeejaun is a Fellow of the Chartered Institute of Insurance (UK) and was the winner of the H G Greening award, which rewards the first prize in all life subjects worldwide. He is also a holder of a Licence – ès Sciences Economiques from the University of Montpellier, France and is Harvard Business School Alumni having followed the Advanced Management Program
At present, Saleem is primarily engaged in providing business facilitation and consultancy services in Africa.
In addition Saleem serves as an independent, non-executive director in several organizations including
Warwyck Private Bank Ltd., the first private bank which he established in Mauritius in 2014.
Pembani Remgro Infrastructure Fund which operates as the Collective Investment Scheme Manager to Pembani Remgro Infrastructure Mauritius Fund I LP and PRIF Feeder Blocker LP.
MAREF a fund which aims to own and develop prime real estate projects in Africa especially in the retail office blocks and industrial buildings.
Saleem is also an associate director of Africa Practice and is the Honorary Consul of Malaysia in Mauritius.
Previously Saleem spent 23 years in various management and directorship positions in the financial services and trading industries. Saleem has also led several transactions including listings, delistings, privatization, corporate mergers and acquisitions.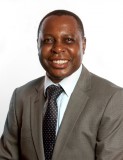 Caleb Dengu
Caleb Dengu is a Fellow of the British Institute of Chartered Secretaries and Administrators (FCIS), has a Masters of Business Administration (MBA) and Post Graduate Training in Advanced Financial Management Techniques for Public Enterprises. He is an experienced Development Banking and Finance Professional who has 22 years of experience in international and regional development banking. He is currently the Managing Partner in CDF Trust and Consulting BV, an Investment Advisory Platform and Private Equity management firm. He has sat on several Boards of venture capital companies around the globe representing the Amsterdam based Common Fund for Commodities. Before going to Amsterdam he worked for PTA Bank, a Nairobi based Regional Trade and Development Bank where he was the Senior Finance Officer responsible for project finance.
Iqbal Meer Sharma
Iqbal Meer Sharma is a holder of a degree in Economics from the University of Wisconsin. He is the founder of ISSAR, a diversified investment company and has set up various other companies in South Africa. The Financial Mail recognized him to be among the top 400 most influential people in South Africa. Until October 2010, he was the Deputy Director-General/CEO of Trade and Investment South Africa (TISA), in South Africa's Department of Trade & Industry (DTI). He is actively involved in matters of Corporate Social Responsibility aimed at enhancing the quality of life of poor and rural communities. Iqbal has published many articles on social and economic issues. He currently serves on the board for Transnet as a Non-Executive Director since 2010.
He also serves as a Director in a number of other companies.